ST BEDE'S PARISH CHOIR

The Choir sings at every 9.30 Mass on Sundays as well as Holy days and the major liturgical celebrations of the Church.
Rehearsals take place every Thursday from 7.00 – 8.30pm.

Singers Wanted!!!

The choir is always looking for new members of all ages to join and would be keen to hear
from anyone that is interested.
You do not have to be able to read music or have any previous musical experience to join. If
you enjoy singing and are interested in learning something new, then why not give it a try.
Please speak to any member of the choir if you would like to be involved.

St Augustine: "He who sings, prays twice".
The choir currently has around 16 members and sings a varied repertoire of music.
We now also have a Junior Choir that occasionally sings at the 9.30 Sunday Mass. This is made up of students from St Bede's Primary School, who rehearse on Monday's after the school day.
Contact
If you have any enquiries with regards to music at St Bede's please contact Paul Brennan, Organist & Choirmaster: Contact
THE ORGAN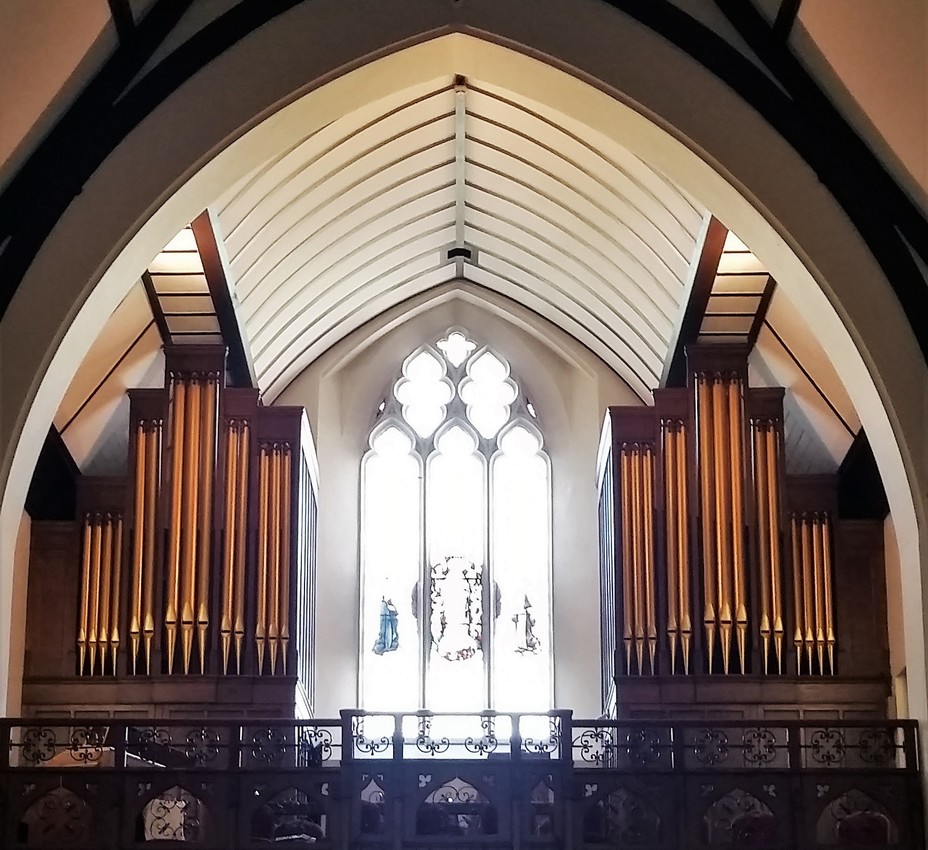 The William Hill & Son and Norman & Beard Pipe Organ is located in the gallery at the back of the
church. The organ was moved from St Pauls Church, Great Yarmouth in 1993/94 by Aistrup
& Hind church organ builders who maintained the organ until 2015 . The origins of the
organ date as far back as 1907 and, after being rebuilt in the early 1950's, the opening recital was
performed by Reginald Foort (the BBC Theatre organist).
PIPE ORGAN RESTORATION
The restoration of the Organ has now been completed after a 10 month project.
Please see below for details and pictures of the project and the end result.